Marrickville Warehouse
The kitchen, being the heart of this butcher supplies warehouse project, sets the tone for the warehouse providing a warm and comfortable space for cooking classes.

Year: 2019
Location: Marrickville, NSW
Typology:
Workplace
Photography: Ben Hosking
The material palette consisting of concrete, stainless steel and plywood, give a no frills and fresh look consistent with the business' focus on transparency and innovation.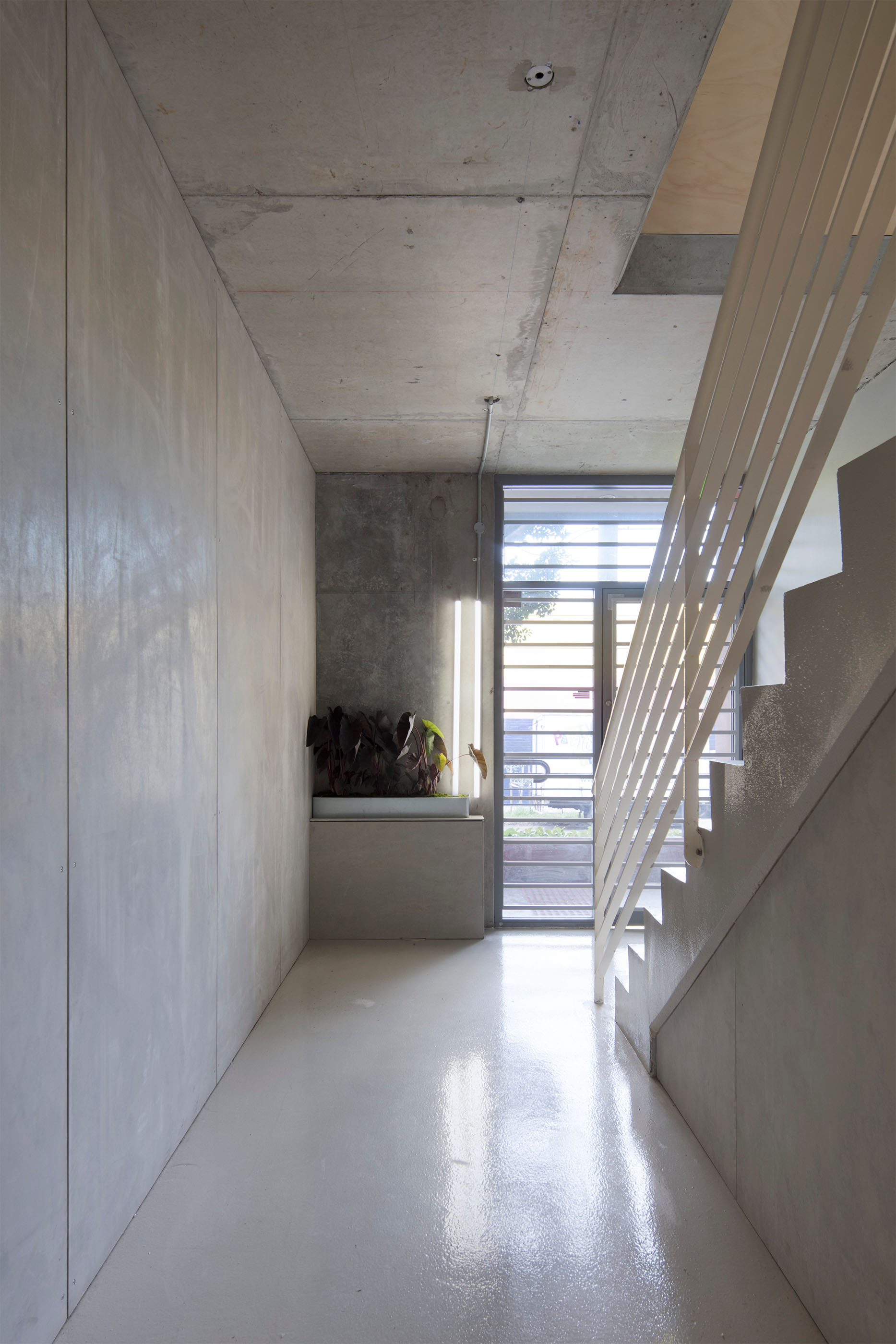 Translucent polycarbonate walls and lightwells spread natural light throughout the whole warehouse. Round portal windows also provide light into, and visual relief from, the confines of the refrigerated area. These features limit the need for artificial lighting and make the space more enjoyable to work in.